Have you or a loved one been dealing with some troublesome health conditions and are thinking about getting a medical marijuana evaluation in the state of Florida? Well, you aren't the only one. As a matter of fact, Florida boasts one of the nation's highest rates of medicinal cannabis users within their state; roughly 2 percent of all residents have a legitimate marijuana card.
However, the process of getting one of these cards can be quite confusing and even daunting, especially when you consider the sheer amount of negative propaganda about the cannabis plant that was spread by the United States' federal government over the past century. Luckily, as a top medical marijuana evaluation clinic in Miami, Biofit would love to help you with this cumbersome process every step of the way. But just so you had a better idea of the whole picture before getting started, we wanted to make you a comprehensive guide to make obtaining your medical card for cannabis much more understandable and easy to handle.
How Did Medicinal Cannabis Become Legal in Florida?
The state of Florida passed its first set of laws regarding a medicinal marijuana program in 2014. This piece of legislation, which is also known as the Compassionate Medical Cannabis Act, allowed residents of Florida who were severely ill with epilepsy or cancer to obtain and use strains of medicinal marijuana that contained low amounts of THC (which is the compound found in weed that causes its notorious psychoactive effects).
However, THC (which is also known as tetrahydrocannabinol) is also a valuable medical compound that has been proven to provide a variety of helpful therapeutic effects. In order to allow for the legal use of marijuana with copious amounts of this substance, the good people of Florida decided to pass its most recent medicinal cannabis law that allowed for broader legalization of the pre-existing (but limited) cannabis program. This piece of legislation (which is known as both Amendment 2) was passed with over 71 percent of the popular vote on November 8th, 2016.
It should be also noted that obtaining, possessing, and consuming marijuana for recreational reasons is still illegal in the state of Florida.
What Are the Primary Qualifications a Patient Needs to Join Florida's Medical Weed Program?
All qualified patients need to:
1) Be legal residents of the state of Florida
2) Have a valid ID card or driver's license issued by Florida
3) Be at least 18 years old
4) Be diagnosed with at least one of qualifying medical conditions accepted by Florida's medicinal marijuana program
5) Prove that other medical treatments for the condition have been attempted
It is important to know that if you a terminally ill patient or are under 18 years old, you can still get a cannabis card. You will just need to get a second opinion from another physician to confirm the severity of your health issues.
What Are the Qualifying Conditions That Are Accepted by Florida's Medical Weed Program?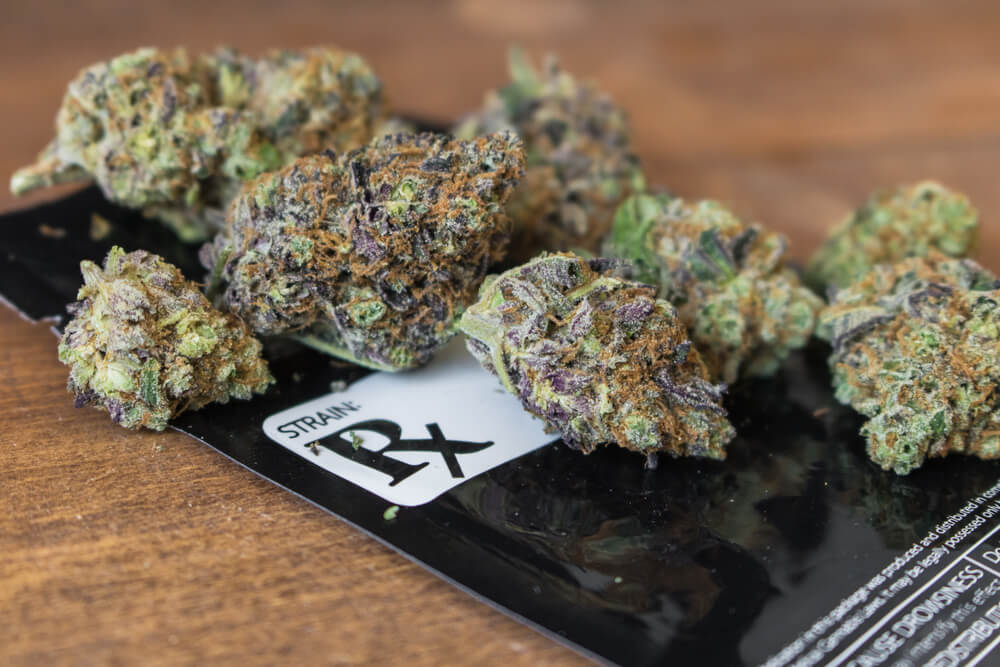 In this state, you can get approved for a marijuana card by suffering from:
Any type of cancer
HIV (which is also known as human immunodeficiency virus)
AIDS (which is also known as acquired immune deficiency syndrome)
Epilepsy
Glaucoma
Crohn's disease
PTSD (also known as post-traumatic stress disorder)
ALS and MS (also known as amyotrophic lateral sclerosis and multiple sclerosis, respectively)
Parkinson's disease
Non-malignant, chronic pain that results from any other qualifying medical condition
Any other debilitating health conditions that can be considered comparable to the other ailments on this list
Any terminal ailment that is diagnosed by a different doctor than the qualified physician that is issuing the marijuana certification
What Is the Easiest Way to Get a Medical Card in the State of Florida?
If you are looking for the most convenient and simple way to become a weed patient in Florida, you should go through all the following steps:
1) Obtain your medical records
Before you set up any medical cannabis evaluations, you are going to need to gather up your legitimate medical records and any other documentation you have from your primary care doctor. Any documents describing your medical diagnosis and past treatments should be brought to your appointment.
2) Set up an appointment with the proper physician
Once you have all of your medical records in hand, you will need to find a doctor that is registered in the state of Florida's Marijuana Use Registry and make an appointment for a consultation with them. At these medical cannabis evaluations, the physician will go through your records, evaluate your health condition, and determine whether or not a marijuana card is an appropriate choice to add to your current therapy options. If you are deemed eligible at this medical marijuana evaluation, the marijuana evaluation clinic will register you into Florida's Marijuana Use Registry. At this point, you will be granted a unique patient number.
3) Submit a completed medical marijuana evaluation application
As soon as you are admitted to the Registry, you are able to submit a completed MMJ application to the state of Florida. However, keep in mind that this process can take some time. It is quite common to hear of applications that took the Department of Health over two months to review and issue the proper marijuana credentials. Also be prepared to cover the fees: the application and medical card cost $75 total.
4) Be mindful of a few extra regulations
Please don't forget to follow these rules because they must be fully comprehended and precisely followed:
It is necessary to have a fully completed Patient Attestation Form for your appointment with the physician at the marijuana evaluation clinic.
Once you receive your medical certification, you must re-certify it every 70 days.
Each medical card distributed by Florida is valid for only 210 days. In order to maintain its validity, you will need to renew your card at least 45 days before the displayed expiration date.
What Can People Do If They Don't Qualify for a Card During Their Medical Cannabis Evaluations?
Believe it or not, you can still legally get some medicinal benefits from compounds found in cannabis if you don't qualify for a card. A powerfully therapeutic cannabinoid known as CBD has been made legal to use in Florida through both state-level and federal laws. The only caveat is that the source of the CBD needs to be a cousin of the marijuana plant: hemp. Hemp-derived CBD products have shown to be quite effective at treating a variety of health conditions. Scientific research has revealed that CBD has been able to:
Reduce inflammation of the tissues
Minimize sensations of pain
Help reduce the occurrence of certain types of seizures
Decrease digestive issues and increase appetite
Help treat certain types of cancers
Are you looking for the best medical marijuana evaluation clinic in Miami, Florida? Please look no further than Biofit! As one of the top places for medical cannabis evaluations, it would be our pleasure to make the process of getting an MMJ card much more simple and straight-forward. Call our offices to schedule an appointment, today.