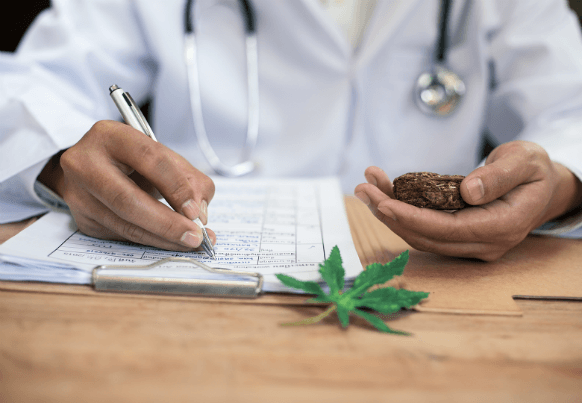 Prior to receiving a medical marijuana treatment recommendation, it is required that you visit a physician, who will evaluate whether or not you qualify. Our physicians at Biofit are certified by the state of Florida and trained to make the entire evaluation process as stress-free as possible. All you have to do is check in at our clinic and spend some confidential one-on-one time with one of our appointed staff members, who will ask questions to better understand the state of your health. As of June 2017, if it is determined that medical marijuana card is appropriate for your condition, we can legally help you submit all the necessary paperwork and answer any questions you might have regarding the matter.
We will walk you through the entire registration process and also provide you with all the educational resources to get you started. Scientific studies show promising results that medical cannabis can help treat a variety of ailments and illnesses or at least alleviate the severity of symptoms.
How to qualify for Medical Marijuana Card?
While we are happy to provide an evaluation service for patients who still do not have valid or recent medical records, we are also certified to provide same-day approval for those who already have the necessary records which support their qualifying condition. We have provided an alphabetical list of various ailments and illnesses which medical marijuana is proven to help pacify. If you have been diagnosed with one of the following conditions, your physician can legally prescribe medical cannabis.
ALS (Amyotrophic Lateral Sclerosis)
Arthritis
Cachexia
Cancer/side effects of chemotherapy
Chronic pain
Crohn's disease
Depression and/or anxiety
Epilepsy
Fibromyalgia
Glaucoma
Hepatitis C
HIV/AIDS
Insomnia
Migraines
Multiple Sclerosis
Muscle spasms
Nausea
Neuropathy
PTSD
Seizures
Contact Us
Simply contact us via phone or email for more information about a consultation, in-person patient evaluation, follow-up visits, or re-evaluation.