Are you interested in starting a medicinal cannabis business in the state of Florida but are not completely sure where to start? Well, luckily, we have put together a comprehensive guide to help you understand all the aspects of obtaining a Florida medical marijuana dispensary license and everything else regarding this quickly expanding industry. A lot of the specific conditions and requirements of this marketplace can be extremely confusing. However, these set of tips should make this issue clearer and help you feel more confident to begin setting roots into the medical weed market of our state. Let's go over the main basics here.
The Background of Medical Cannabis in Florida
If you are looking to start a clinic that offers the services of any medical marijuana doctors in Miami, there are a few things you should be familiar with first:
1) When did medicinal marijuana become legalized in Florida?
The state that we reside in passed a constitutional amendment in November of 2016 that allowed residents of the state to obtain and use cannabis for medical reasons. On the ballot, the initiative appeared as Amendment 2 and it was approved with over 71 percent of the Florida vote. The initiative finally went into effect in March of 2017. Due to some legal issues, the smoking of cannabis for medical reasons was not allowed (even under Amendment 2) until Judge Karen Gievers of the Leon County Circuit Court struck this awkward ban down in May of 2018.
Until this point, medicinal weed patients were only allowed to consume their herbal medication through edibles, topical lotions, oral sprays, pills, and other vape products. This was because under the original marijuana amendment, a patient was only allowed access to medical cannabis if their physician determined that the treatment benefits of this medicine outweighed the potential health risks associated with consumption.
2) How many medicinal cannabis treatment centers exist in Florida?
As of 2019, there are 139 medical cannabis treatment centers that are legally licensed by the state of Florida. So if you are thinking about opening the 140th Floridian marijuana treatment center, you are in the perfect place!
Unfortunately, the state's Department of Health is no longer accepting new marijuana clinic applications at the moment. But if you are determined to get a license to do medicinal cannabis business within the state, you should get all your ducks in a row first and start gathering up all of the essential materials necessary to complete your application ahead of time. Feel free to visit https://knowthefactsmmj.com/ (which is the official site of the Office of Medical Marijuana Use) for more information to reference.
3) Which health conditions can medical cannabis be legally prescribed for in Florida?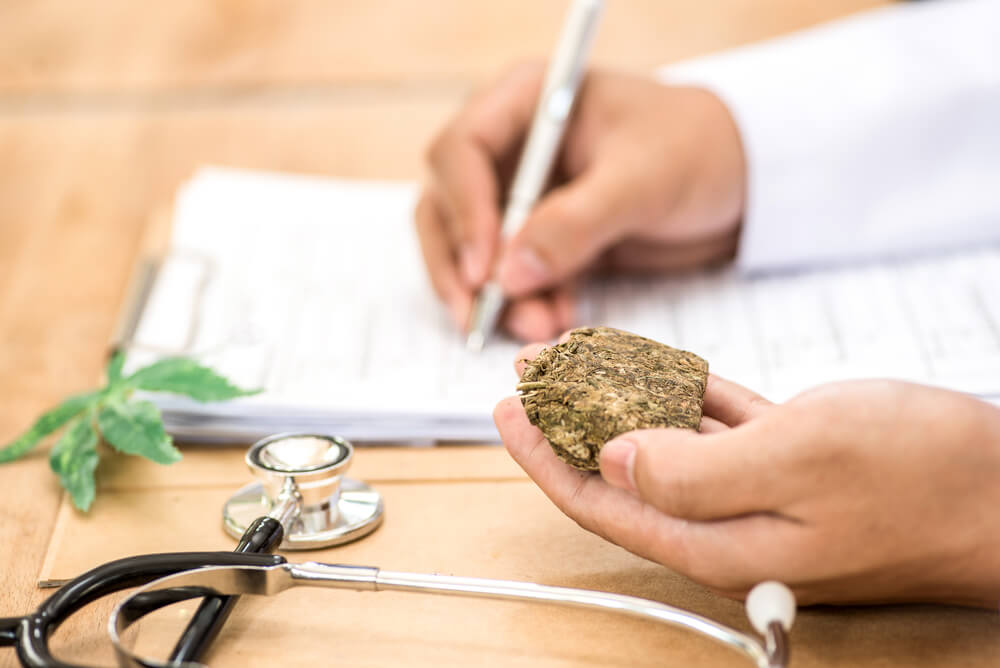 The health issues that cannabis can be medicinally prescribed for can vary quite a bit between each US state. However, in the state of Florida, Amendment 2 allowed people to get a physician's recommendation for the legal acquisition and use of medical weed product for the treatment of a variety of health conditions. They include:
● Various cancers
● Human immunodeficiency virus (also known as HIV)
● Acquired immune deficiency syndrome (also known as AIDS)
● Epilepsy
● Glaucoma
● Post-traumatic stress disorder (also known as PTSD)
● Multiple sclerosis and amyotrophic lateral sclerosis (also known as MS and ALS, respectively)
● Parkinson's disease
● Non-malignant, chronic pain syndrome caused by any other qualifying medical concern
● Any other debilitating medical ailments that are comparable to the list above
4) How fast is Florida's medical cannabis industry growing?
Florida is one of the fastest-growing medicinal marijuana markets in the entire nation. While Oklahoma boasts one of the highest percentages of medical weed users in the US at 4.1 percent of all state residents, Florida comes quite close at 1.9 percent of the entire state population. This makes this region the perfect place to start setting up your business.
5) Is cannabis legal for recreational use in the state of Florida?
Unfortunately, obtaining and using marijuana for recreational use is still illegal in Florida. In general, possession of weed for personal use (up to 20 grams) within the state is still a misdemeanor offense. A person convicted of this crime is typically punishable with a fine that can range up to $1000 and/or a year in a prison correctional facility. If an automobile is involved in the crime, the convicted person can also have their state driver's license suspended. However, it should be noted that several Floridian counties and cities have reformed their drug policies and apply lesser penalties for those that break marijuana laws. Also, since medical weed laws have already passed in the state, it is only a matter of time until recreational use will pass in a future voting cycle.
What Is the Right Way to Get a Proper Medical Marijuana License Florida Offers?
The first thing to realize is that Florida requires a non-refundable application fee that is over $60,000 (which is quite high when compared to other states). Besides this primary obligation, you will need to fill out an application that requires the following documents:
● Business and Cultivation Plans
● Processing and Manufacturing Plans
● Manual for Employees
● Financial and Staffing Plans
● Inventory Controls
● Bookkeeping
● Environmental and Fire Safety Plans
● Product Safety Guides
● Patient Education Information
● Product Transportation Plans
● Security Protocols
You must also fulfill a collection of different requirements to be considered eligible to start a Florida medicinal marijuana operation. These requirements include:
● Being registered to do business in the state of Florida for at least five years before you submit your cannabis application
● Having a legal nursery certificate of registration assigned by the Department of Agriculture
● Having the equipment and skills required to grow and cultivate different types of cannabis
● The ability to keep your employees, clients, resources, and property secure
● The ability to keep accurate records of all raw material, processed products, and any other byproducts
● Being easily accessible to patients who are qualified to obtain and use medicinal weed
● Having the financial power needed to stay operational and open for a two year approval period
● Hiring an accredited medical director to supervise your entire operation
● Having all owners, board members, managers, and other officers successfully complete a level-2 background check
● The induction of a diversity plan that involves both veterans and minorities in as many aspects of employment, management, and ownership as possible
● The ability to post a $5 dollar performance bond through an authorized insurance company so that your marijuana business can be rated among the three highest categories by a nationally recognized service (otherwise a cash payment or irrevocable letter of credit will need to be provided)
Do you want some additional help getting a license to legally obtain and dispense medical marijuana in Florida? Then it is in your best interest to contact our Biofit clinic located in the Miami metropolitan area. We are well-versed in all aspects of the medical weed industry and would love to educate you and your organization on how to get started. Please don't hesitate to give us a call, today.