Medical Weight Loss Clinic
Most experts for weight loss believe that you should focus mainly on three lifestyle aspects to achieve positive results:
What is your diet plan?
What is your mindset?
What is your lifestyle?
Here at Biofit, we can help you answer these questions and customize your weight loss program in accordance with your current physical eligibility and future expectations.
Our success rates have shown that patients have lost up to 5-10 pounds each week or up to 15-20 pounds per month when following our suggested plan. By combining medical science with steady-paced nutritional and lifestyle modifications, you can safely achieve permanent weight management results.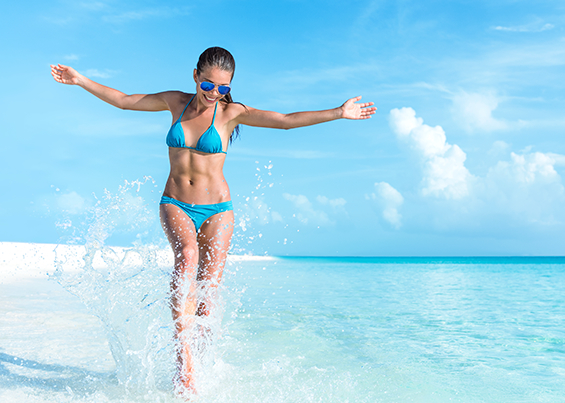 The key is to follow our weekly instructions–as well as your instincts– to stay on course throughout the three phases of our medical weight loss program. The phases are:
Acute Weight Loss
Transition
Long-Term Maintenance
Medically supervised, our program consists of individual consultation, dietary changes, mild to moderate fitness activity, using supplementation, appetite suppressants, and vitamin injections. Each step is guided and supported by our certified professionals.
Phase 1: Acute Weight Loss
The program starts with the initial confidential visit where we discuss your current condition and medical history. During that individual consultation with our diet consultants, you will assess your weight loss goals and steps how to reach them.
The assessment includes:
Measurement of Weight and Body Fat
A Comprehensive Blood Panel
Blood Pressure Reading
EKG
Weight Loss Medication
Supplemental Vitamin Injection
Once the first phase is in effect, you will start losing weight at an increased yet controlled pace. Our team will meet with you every week during this stage to monitor your progress and assist you in reaching your desired goal weight as quickly and safely as possible.
Phase 2: Transition
At this phase, consultations with our medical team will shift from weight loss to step-by-step assistance in gradually increasing your food intake and reciprocal energy expenditure. By now, you will learn all the tools and techniques to comfortably losing or maintaining your new weight.
Phase 3: Long Term Maintenance
Our past observations indicate that 9 out of 10 people who stop committing to the long-term wellness program will eventually regain their old weight. The final maintenance phase is the most important one because medically losing weight isn't anywhere near as hard as maintaining it at optimal levels. That takes lifelong dedication to shift into a healthy lifestyle change. That is why we at Biofit are at your disposal to help you succeed in staying healthy and satisfied.
Yes, losing weight and taking part in programs which provide you with little to no results can be frustrating and sometimes even disappointing business. We at Biofit are aware of the physical and mental hardships people endure to achieve some measure of happiness. We understand if you have struggled with diets in vain for years. Rest assured, we are here to help you create a healthier and happier version of yourself, so whenever you need guidance and support for making positive changes in your life, remember – we are just a phone call away. Your goal is closer than you think!
Scheduling an appointment
We at Biofit can fulfill your weight loss needs. Simply contact us via phone or email so you can also schedule an appointment for a consultation, in-person patient evaluation, follow-up visits, or re-evaluation.