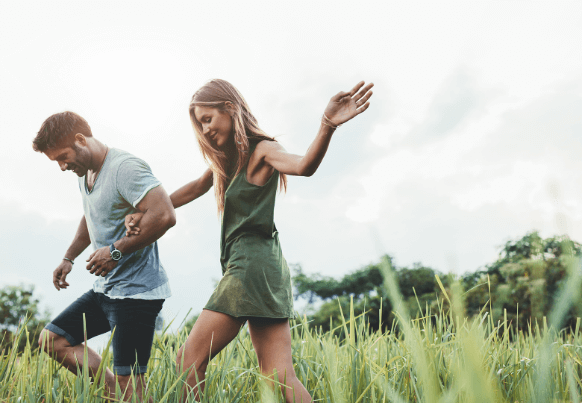 Biofit provides easy allergy testing and treatment for patients with our doctors. All that is needed is an evaluation from our physicians identifying signs and symptoms of allergies and our certified technicians, staff and physicians are here to help. Biofit provides educational and training material and support and assist in the allergy treatment process. We are here to provide allergy solutions to enhance patient care.
Biofit is committed to providing an allergy service for patients who can now be treated for a vast array of common airborne allergies. We are dedicated to patient health, wellness, and quality of life.
Testing & Treatment
For treatment to begin, physicians must first identify patients that exhibit mild, moderate, to severe symptoms associated with allergic reactions. Once a diagnosis has been made, Biofit staff can then initiate the treatment process.
Testing:
The process begins by administering a simple a skin-prick test that detects 60 local airborne antigens to identify what is causing the allergic reaction. The scratch test is of minimal discomfort, comparable to the sensation of a hairbrush pressed against the arm. Each prick is coated with a drop of allergen that is introduced to the skin of the patient creating a local IgE reaction. Reactions may occur over a wide array of common allergens ranging from weeds, trees, animals, molds, yeasts, pollens, and animal danders.
Should the patient form a wheal (a red or raised measurable reaction), our trained staff will develop a custom made immunotherapy, otherwise known as allergy shots, to treat sensitivities and strengthen the immunological response. Results are measured in 15 minutes after the initial allergen introduction to the skin, and you will have a better, broader, and complete understanding of the allergies that could be causing discomfort.
Treatment is especially effective for patients with allergic rhinitis, asthma, dermatitis, sinusitis, urticaria, and angioedema.
Treatment:
Treatment begins through a series of injections that are administered over the course of a year. If needed, treatment will be continued past the initial year until the sensitivity has either been significantly reduced or cleared. At the end of the first year, the patient will be tested again to see how many, if not all allergies have been treated.
There are generally two phases to immunotherapy: a build-up phase and a maintenance phase
Build-up phase: involves receiving injections with increasing amounts of the allergens. The duration of this phase depends on the frequency of the injections but generally ranges around 9 months.
Maintenance phase: This phase begins when the effective therapeutic dose is reached.
The effective maintenance dose may be individualized for a particular person based on their degree of sensitivity (how 'allergic they are' to the allergens in their vaccine) and their response to the immunotherapy build-up phase. Once the target maintenance dose is reached, the intervals between the allergy injections can be increased. The maintenance immunotherapy injections are customized to provide the best combination of effectiveness and safety for each patient.
Immunotherapy is proven to desensitize the patients' allergic response sometimes referred to as desensitization therapy, provocation therapy, or biotherapy. It is meant to build the patient's immune system increasing the body's tolerance to offending allergens. Its use is comparable to that of a vaccine. Sometimes avoidance of allergic substances and environmental alteration techniques are simply not enough, and occasionally over-the-counter medications run high costs with even higher secondary effects.
It is up to you, the physician to decide if the recommendation of immunotherapy with the possible long-term relief is appropriate for your patient, or having them remain on medications for an indefinite amount of time that only treat the symptoms – not the cause – of allergies is the right healthy choice for them. This option can potentially change your patients' life.
Immunotherapy Department
By definition, allergen immunotherapy injections are otherwise known as "allergy shots" or "immunotherapy". Research has shown that immunotherapy is the only known medical treatment that could potentially modify allergic disease. Treatment should be considered for patients that exhibit moderate or severe symptoms not adequately controlled by environmental alteration measures and/or symptom relief medications.
Our company stands alone in having a knowledgeable and trained Immunotherapy Department that creates and assures the quality of our immunotherapy. Our Immunotherapy Director has over 15 years dedicated towards research in inhibitors, coagulation, factor 10s, anti-cancer and anti-HIV, now dedicated to allergy and immunology, and a masters degree in Organic Chemistry.
Allergy services and immunotherapy are created under qualified personnel under the direct supervision of experts, staff, and physicians. Our product will prove to be of highest standards and value, significantly reducing the risk of error and increasing the chances of long-term or possible permanent symptom relief. Our goal is to help patients reduce the use or eliminate the need for symptom relief medication.
Benefits:
Experience relief and a better quality of life treating allergic disease rather than masking the cause.
Save thousands of dollars on symptom relief medication that patients may be on for an indefinite amount of time, possibly a lifetime.
Will no longer have to be referred out and can keep in communication about their allergies and symptom relief.
Patients will save time and money and will be happier receiving treatment from their doctor whom they are familiar with and have established relationships with.